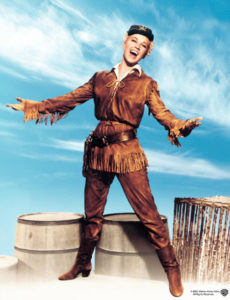 Six years ago, when I first found out I was pregnant with twins, I started a blog called Jane's Calamity to document my experiences and keep friends in the loop. Less than a year later, I took my blogging over to Babble, with a new blog, dubbed Baby Squared. I didn't have time to keep up both blogs, so Jane's Calamity went by the wayside.
But I've decided to bring it back. Because "Jane Roper" just doesn't cut it as a blog name.
I figure no matter what life throws my way — twins, depression, a kid with leukemia, tsunamis, plagues of locusts, etc. — "calamity" will pretty much cover it. It suggests calamitous things of a more lighthearted nature as well: mischief, chaos, bad jokes, inane cultural commentary and whatever else comes into my small head.
And whither Baby Squared, you ask?
Well, the fact is, I've been thinking about bidding adieu to Babble for some time, for a couple of reasons, namely my own writing/career priorities, and the fact that Babble has changed quite a bit since I first started blogging there, with ever-more emphasis on winning the most possible clicks with every post. It's just not my thing.
And now, with our new cancer-ish reality, I would prefer to blog in a more personal, non-commercial space. (My most recent post over at Baby Squared will probably end up being the penultimate one.)
So, welcome to Jane's Calamity, y'all. Sign up for updates via email over on the right, follow me on my FB page or Twitter, or slap me up on one of them RSS thingies, and hang on tight.
Yeeeeeehaw!!!