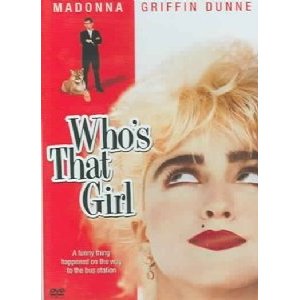 So, we've been home for exactly a week. And it's far preferable to being in the hospital, lack of endless supply of free Shasta notwithstanding. When Clio walked in the door, after being greeted by the neighbors outside, her first words were — I kid you not — "Ah, home sweet home."
And although Elsa didn't express her feelings in a folksy old chestnut the way Clio did, I think she was equally happy to have all of us home together again. It's still hard for her to have Clio getting more attention, though Lord knows we try to give her special Mom & Dad time of her own, and we've tried to evenly distribute the gifts people have sent between the two of them. (Although many gifts have been spirited up to the attic for future rainy days and hospital stays, because it would just be too much all at once.)
The first day was kinda like the first day home from the hospital with the girls as newborns. Holy crap! We have to do this by ourselves! But we settled in soon enough, and we have a visiting nurse checking in to do vital signs. The only real inconvenience has been having to keep cooking mass quantities of pasta for Clio rather than being able to simply order them from the hospital kitchen. We were already used to constantly pouring little snack bowls of Cheezits (which have displaced Cape Cod chips as totally unhealthy, salty snack food of choice).
Last night was the last dose (it's day 29 — last day of induction! Woo hoo!) of the steroids that are causing Clio to eat like this. And lie around naked all day because she feels hot. I'm so glad. It's been unexpectedly hard, all this feeding her pure starch and salt and fat, because it goes against my every instinct, which is to keep the girls healthy.
It's also surprisingly hard — and I feel sort of shallow for admitting this — to see Clio look so unlike herself. (This is the tenuous link to the title of this post, and the picture. But mostly I just wanted to remind you all of Madonna's many great cinematic achievements.)
Clio's limbs are somewhat normal looking, but she has a huge, hard belly, and her face is almost unrecognizably plump and puffy. Still cute, mind you. But nothing like her face three weeks ago.
She hasn't really seemed to mind that much or even be aware of how different she looks — one of the many blessings of having a kid young enough and un-self conscious enough that she barely ever looks in the mirror, or cares much about what she sees there when she does.
But the other day when Alastair took her out to the park, a little boy from her preschool saw her and, after they'd played together for a while, said "why are your cheeks so puffy?" A few days later, when we picked Elsa up from a birthday party the birthday boy came out to say hi to Clio and said — in that gleefully uninhibited, tactless way that preschoolers have — "You look fat!"
She said it didn't bother her. ("Because it's true.") But last night, when she came along with Elsa and me to an outdoor concert Alastair was playing, we ended up leaving mere minutes into the show. There were tons of people we knew there, including many of her classmates and playmates. She was physically uncomfortable and tired and couldn't play with them; she just lay down on our picnic blanket. And when they came over to say hello, she barely looked at them.
It started to rain a little, and that seemed to set her off, and suddenly she was crying to go home. I don't think it was just the rain, though. "That probably felt a little overwhelming to see all those people, huh?" I said, as we made our way to the car. She nodded.
Meanwhile, she still has a pretty full head of hair, although it has definitely thinned a lot, and strands come out any time I brush it or run my fingers through it. It itches her when it sticks to her skin, and she says she wants to shave it all off soon. We've bought her some pretty rad hats at Claire's — Elsa came with me to help choose them, and got one of her own. ("I love this store!" she said. "Everything's so girly!" And proceeded to ask for every single thing she saw. We tried on goofy sunglasses together. It was fun.)
But I'm sort of dreading the day we take it all off. It's going to be much more traumatic for me than her, I think. Alastair has also vowed to shave his head, too. More trauma! He's been threatening to do it for a while, now — like, way pre-cancer while — since his hair is thinning pretty quickly. But I'm not sure I can handle all that change at once.
On the other hand, sometimes I feel like what the hell. What are a few more changes on top of everything else that's changed already?
In fact, I'm actually considering lopping off my own hair to donate to Locks of Love or Wigs for Kids. I'm torn about it. I love my long hair. Really I do. And again, I'm not sure if yet another big change is a good idea right now. Not that cutting one's hair is akin to, say, having your kid get diagnosed with leukemia. But I haven't had short hair since I was 22, so it would be sort of a big deal.
On the other hand, sometimes you just want to change your appearance — get a tattoo, change your hair, change the way you dress — when change rocks your life. You know? It was why I cut my long hair back in college. There's something empowering about it. You want to change things on me, life? Well, fuck you. I can change things, too.
I think I'm going to cut it off….