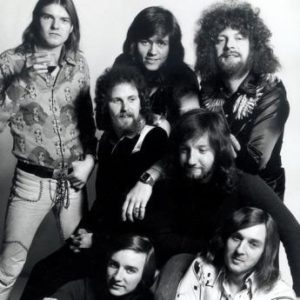 As you may have noticed, I'm pretty open when it comes to talking about the fact that my daughter has cancer, and don't hesitate to share some of the specifics. This is true offline as well as online.
But I've also learned to make judicious choices about if and when to drop the "C-bomb" on people who don't know about our situation. When an acquaintance or client casually asks how I am, and how my family is doing, for example, my blithely saying "Oh fine, but one of our daughters has cancer, actually," would just be cruel. You can't do that to people.
In some situations I don't bring it up at all. Other times I use the catch-all, "well, we've had some tough family stuff going on." Occasionally, when a little more explanation is necessary, I've gone with "my daughter is ill," but it sounds kind of weird and old-fashioned. I think if someone said that to me I'd picture their daughter coughing up blood into a handkerchief held by a turn-of-the-century nurse in a white pinafore. If I do choose to be more forthright, I sometimes apologize in advance: "Sorry to drop a bombshell, but the thing is…."
But as careful as I try to be, I know that our situation inevitably makes some people uncomfortable and/or bums them out. Because, I mean, jeez, nobody likes to think about children having cancer. Especially if they have children themselves, because then they can't help imagining what it would be like if their child had cancer, and that's no fun.
Sometimes even if a closer friend or acquaintance — who knows our situation well, and reads my blog or follows on Facebook — asks about things, I can tell midway through the conversation that I'm totally freaking them out.
Not too long ago a friend asked about Clio's treatment regimen, and I started explaining her chemo and high-dose steroid pulses, and how they make her feel tired and lousy, but also turn her into a cranky, crazy person when it comes to food, and then how during withdrawal we have to drug her up with oxycodone and morphine for the pain, and how she's super clingy with me the whole time, and how Elsa feels neglected and jealous, and the fact that it's basically a really crappy week for all of us.
And all the while, I'm casually sipping a glass of wine, cracking the occasional sarcastic remark, rolling my eyes. ("You wouldn't believe how much fucking frozen ravioli we go through when she's on steroids. It's insane. Buy stock in Stop & Shop. Seriously.")
At some point in the midst of all this I realized that she was looking at me like I was insane. Because while to me all of this stuff is run of the mill by now — yes, we have to give our six year old ten thousand different kinds of poison, and feed her mass quantities of ravioli all the while — to her it probably sounded horrific. (And, my God, your daughter has CANCER!!)
Oh yeah. Right. She has cancer. Yeah, that's kind of a drag. Could you pass the bread?
Clio, actually – and through no fault of her own, of course – even bums other cancer patients out. As she walks through Dana Farber with her cute little bald head or a fun hat, often holding a toy or stuffed animal and jabbering about one thing or another, I see older patients and their spouses or sisters or friends notice her and smile fondly and sadly. When we step into a crowded elevator, I can almost hear the thoughts of people around us: My loved one / me having cancer is terrible, but this is a thousand times worse. It shouldn't happen to children. The poor dear. And that poor mother.
Once, I was talking with a man in line at the in-house pharmacy after he asked me about Clio, and he was almost in tears as I told him what she had, and how much treatment was ahead. When it was his turn to step up to the register he wished me all the best and then said, nodding in her direction, "That's always the worst part of my day." Meaning, I think, that he hated seeing the pediatric patients.
On the flip side, I think seeing cuties like Clio and the other kids getting treated at the Jimmy Fund clinic also brings a lot of smiles to people. They see how beautiful and brave they are. For other patients, maybe it's inspiring. For the clinicians, maybe it makes them feel a sense of purpose.
But listen to me. I'm trying to read everybody's minds here, and who knows what the heck people are actually thinking. I just know, having seen many a face fall over the past year, that pediatric cancer can be a real conversation stopper. I hate having constantly to be the bearer of bad news.
So, to change topics: The reason there's a picture of the Electric Light Orchestra up there, if you haven't put it together already, is that they, of course, sang the 1979 hit "Don't Bring Me Down." And, FYI, it's not "Don't bring me down, Bruce" (which for years I thought it was). It's actually just a made-up syllable, "Grrooss!"  (Thank you, Wikipedia.)
Cancer = Grroooss!