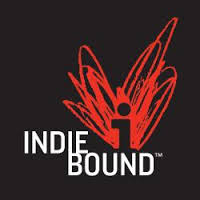 Just a quick public service message — and an amazing (well, decent) offer! Keep reading! — to those of you inclined to get some shopping done on "Black Friday." (Aside: When did this become a cultural establishment? Around the same time as the expression WTF, methinks….)
I know that Amazon is offering some pretty awesome deals, and those of you who are inclined to buy books will probably shop there. I'm not here to say that Amazon is pure evil; I buy stuff from Amazon sometimes, too, and I have a Kindle. Sometimes it's just plain easier to buy books from Amazon, especially if you aren't sure your local independent bookstore will carry them. And, let's face it, they're cheaper.
But that cheapness comes at a cost — to publishers, authors and readers. (For more on this, check out my friend Becky Tuch's post over at The Review Review.) It comes at an even bigger cost to local bookstores, who just can't compete with the behemoth Amazon.
If you are lucky enough to live in a community with a brick and mortar bookstore, and you've been there from time to time, you know the pleasures of browsing, and discovering books you might not have discovered otherwise. You know how much fun it is to get staff recommendations, or catch an author reading. And perhaps you feel — as I do — a sense of satisfaction, knowing you're putting money into your local economy.
Yes, you'll pay a few bucks more than you will on Amazon. And, yes, it's not as convenient. But consider — just consider — buying books from an Indie this holiday season. You can even do it online. Most stores will ship to you. (No super saver free shipping, but usually it's cheap.)
Here's some more incentive: this Friday and Saturday (aka Small Business Saturday), authors will be appearing at a number of bookstores to sign books and just generally help out. The Indiebound website has a list.
And here's even more incentive! To the first ten people who buy a book from an independent bookstore this weekend, I'll send a free copy of Double Time or Eden Lake. Just email me (jane – at- janeroper – dot – com), tell me the store, the title and author of the book(s), your address, and which of my books you'd like. (We're going on the honor system here, so do the right thing y'all.)
As an author and human being who loves local bookstores, thank you!!
And speaking of thank yous: Thank you for your readership, support and kindness. I hope you and yours are having a wonderful Thanksgiving.
xoxo
Jane
Tags: Amazon, Double Time, Eden Lake, Small Business Saturday