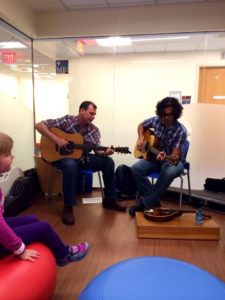 I'm writing this post while we're watching The Wizard of Oz, so forgive me if I sit and think some more accidentally insert words if I only had a brain from the movie into what I'm writing.  It's a perfect movie day, really — a rainy Saturday, Clio on steroids and not feeling well, Elsa recovering from a sleepover, and me with some sort of virus myself because I can't think. Won't you take me with you?
Apples! Oh, look!
OK, OK, I'll stop.
So. These treatment rounds of Clio's always, strangely, take me by surprise. I mean, they shouldn't. I guess it's just that they're so much easier than they were last year when she was on high-dose steroids and more chemo that I forget how difficult even this year's lower-key treatment weeks kinda are, for her and for all of us. Poor kid came home last night at 9:00 from her first ever sleepover party because she just wanted to sleep in her own bed. (Fortunately, Alastair and I still got to finish our dinner out! Ha!)
And this week's treatment actually kicked off in a pretty fun way: On Wednesday, all four of us went to the clinic, where Alastair played music in the waiting room, along with his producer / collaborator / frequent side-guy Anand. (See pic above, and see a quick video, including crazy kooky dancing from Clio, over on my Facebook page.) There wasn't a big crowd, but the folks who were there enjoyed it.
Last week was also — because it was April vacation — sibling week at the clinic (how cool is that, right?), so they had a special session for siblings, with food and activities, which Elsa enjoyed. Several of the families we've gotten to know a bit happened to be at the clinic too, and it was nice to see them and catch up, compare notes.
As one of the many wonderful people I've met on this crappy little boat trip once put it, "Cancer is the worst. But you meet the best people." Amen.
Now. Time to give away some free stuff! If you are interested in any or all of these, please leave a comment in which you  1.) Specify which items you're interested by number (1, 2, and/or 3)   2.) Use your real email address in the form where it asks for your email, so I can contact you if you win  3.) Write something about the Wizard of Oz — a favorite part, associated memory, etc.  (You don't actually have to do #3, but wouldn't it be fun?)
Entries close at midnight on Tuesday, April 29. I'll contact you to let you know if you've won any of these fabulous prizes!
1.  A copy of Labor Day: True Birth Stories by Today's Best Woman Writers.
I do not by any stretch consider myself one of today's best woman writers (in fact, I think the subhead is a little silly, but it was the publisher's choice) BUT I'm really happy to be a part of this fantastic anthology of true birth stories, edited by Anna Solomon and Eleanor Henderson. Other contributors include Julia Glass, Cheryl Strayed, Lan Samantha Chang, Heidi Pitlor and Jennifer Gilmore. It's a great gift for new or expectant moms, or pretty much anyone.
2.  A pair of tickets to Labor Day — the live storytelling / reading version — at Oberon in Cambridge, MA. Tuesday, May 6 at 7:00 pm. A sure to be fun evening,  featuring  yours truly and several other contributors to Labor Day, telling our birth stories, hosted by WBUR's Carey Goldberg and kicking off with a standup set by comic Robin Maxfield. (The venue is super cool, too!)   More details here.  
3.  A copy of Julia Fierro's debut novel, Cutting Teeth.
I had the pleasure of reading an advance copy of this novel about a group of Brooklyn parents and their young children on a weekend beach getaway. It's at once a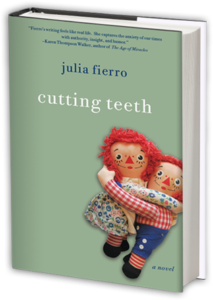 great send-up of a certain sort of hyper-conscious, well-to-do urban parent (you know who I'm talking about), and a sincere exploration of the emotional and personal complexities of becoming a parent — and hanging out with other parents. Booklist says, ""Fierro's first novel captures the complexity of forging new friendships and redefining lives as contemporary parents. Her characters are meticulously drawn, the situations emotionally charged. Readers, especially young parents, won't be able to look away."
So, leave your comment and which offer(s) you're interested if you want to win! And remember: There's no place like home.