Every since my girls were babies, these four words have periodically — well, often, actually — popped into my head, paired with the things the girls do or love or need at any given time. Things that are so routine I hardly notice them, until I do. Because I realize that even as they're here, they're on the way out.
Pretty soon they won't fit in their exersaucers or bouncy swing any more. 
Pretty soon they won't play with the toy strollers / the pretend food / the Play Doh
Pretty soon, they'll be too big for us to pick up and carry.
Pretty soon they won't dance at their dad's shows.
Lately, though, the "soon they won'ts" feel even more poignant because I know that in a year or two we're headed for the biggest change of all, when the girls go from children to adolescents. (Well, I guess really the biggest change of all is when they leave home, but let's not even go there. Please! Oy.) Next year is the last year of elementary school. And though the girls have always skewed young in some ways, they're getting tweenier by the day.
So when I look at Legos on the windowsill or forts built in the back yard or stuffed animals on the bed or chalk drawings in the driveway I want to leap onto them and hug them, these child-like things. (Which would be painful in three out of four instances.)
I suppose it's good to have the "soon they won'ts," to the extent that they make me stop and really appreciate and treasure things as they are. And, of course, there have always been things that I look forward to, too, to balance out the ones that make me wistful to think of losing.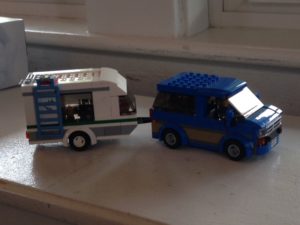 Pretty soon they won't wake up every four hours to nurse.
Pretty soon we can get rid of these damned safety gates.
Pretty soon they won't need these annoying car seats.
Pretty soon they'll be in school for full days
Pretty soon we'll be able to watch movies with them that we actually want to watch too.
Pretty soon we'll be able to have really fun, interesting conversations with them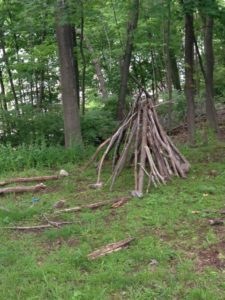 Pretty soon we can start leaving them home for an hour here and there without a babysitter.
There are still a lot of pretty great "Pretty soons," ahead, including less whining and fighting (I hope?), more trips and outings to cool places they weren't ready for when they were younger, more serious and substantive conversations. Pretty soon they're going to turn into teenagers and young women and it's going to be a fascinating (if painful) transformation.
But the older they — and I — get, the more fiercely I want to cling to the things I know won't be around for much longer. And the more resistent I feel toward what's ahead. I suppose it has as much to do with my own aging as it does with theirs.
It's all going so damned fast.