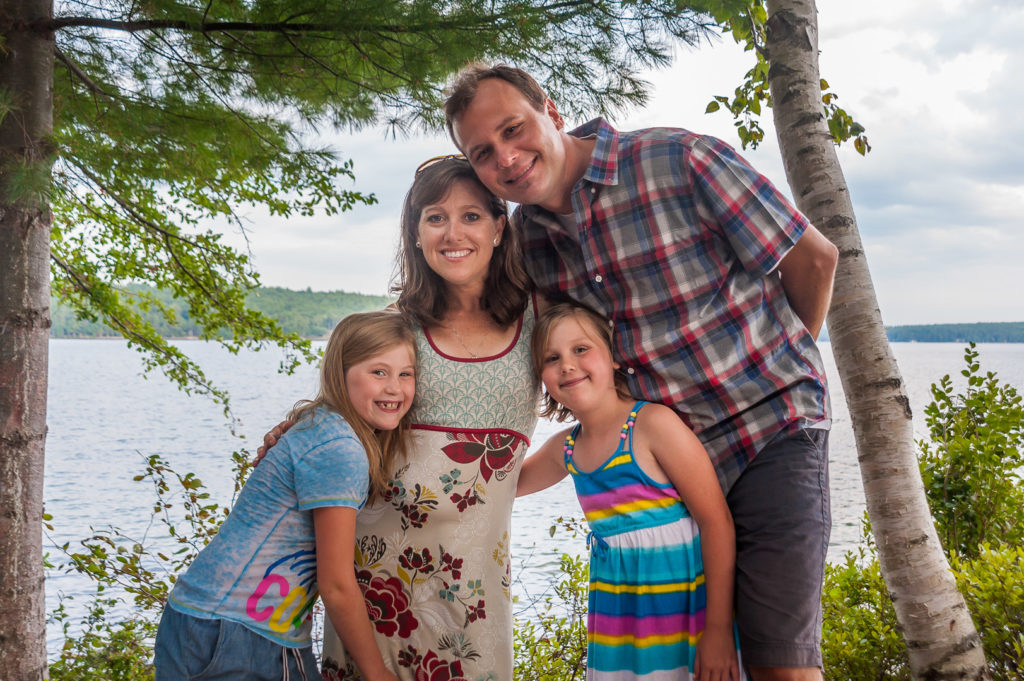 For the second year in a row, we forced our daughters into truancy for the first week of school.
Well, actually, we didn't have to do much forcing. They willingly agreed to it.
The thing is, every year since Alastair was four years old, he and his family have spent the week before Labor Day at Sandy Island, a YMCA family camp in New Hampshire, on Lake Winnipesaukee. When people ask me to describe it, my quick version is "like the place in Dirty Dancing, except way more rustic, and no dance classes with Johnny Castle, alas."
The slightly longer version is that it's summer camp for grown-ups: You stay in a cabin (with your family), you have to walk outside to get to the lav, you eat your meals in a dining hall, and can do things ranging from swimming to crafts to tennis to frisbee golf to boating to  just sitting by the lake and reading your heart out (my favorite). What's extra cool about the place is that the same families tend to come back for the same week, year after year. So going there is really part vacation, part reunion.
I've been going with Alastair to Sandy ever since we were college sweethearts, aeons ago, and have only missed a handful of weeks in all that time: twice when we were "on a break" and twice when we were living in Iowa. Even during the first summer of Clio's treatment, Alastair and I each managed to go up for a couple of days, tag-teaming, while Elsa stayed there the whole time.
It's a wonderful tradition – something we, and now the girls, look forward to every year. So you can imagine our annoyance when, last year, we moved to a town where school starts before Labor Day. Continue reading