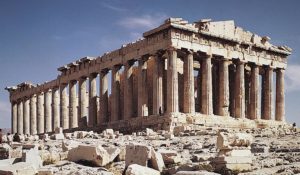 I had a feeling this was going to happen. Really, it was only a matter of time:  First Alastair got sick with a bad cold, about a week ago. Then Elsa caught it — with a fever — last Friday. Then it was my turn.
Amazingly, somehow, Clio remained unscathed throughout, and when Monday rolled around and she was still OK, I thought (briefly): Huh. Maybe the Gods discussed it over wine and ambrosia and decided that they'd cut us a break, after all we've been through, and Clio's not going to get this virus we're all passing around.
But then she got back from her clinic appointment Monday afternoon, and Alastair told me that her ANC was only 100. Which is, like, really low. (ANC = Absolute Neutrophil Count. A measure of your body's infection-fighting ability. 1500 and up is normal.) It hasn't been that low since her induction chemo over the summer — but we'd been told that the CNS phase she just had would depress her counts.
And I thought: Wow, those Gods are really being nice to us. Because A.) Clio is super susceptible to a cold right now and B.) If she gets a fever, and her ANC is that low, they will totally hospitalize her. Continue reading