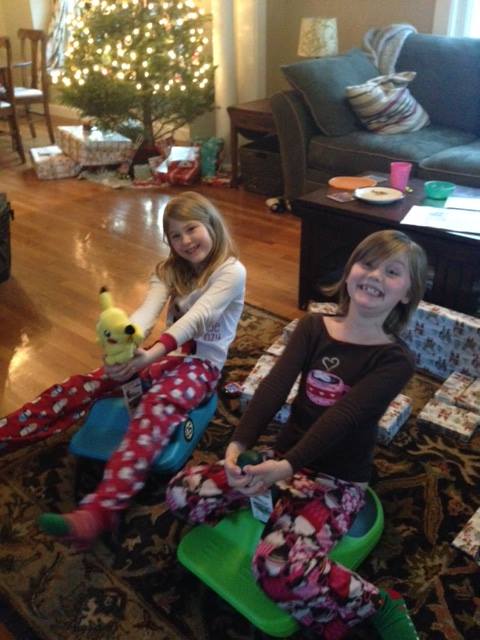 The girls just turned nine, which in child years, if you think about it, is middle aged: Halfway to eighteen. (Eighteen being a somewhat arbitrary number except that it's when the girls will head to college or elsewhere most likely.)
The parallels with adult middle age pretty much end there, because as far as I can tell, they're not taking stock of what they've accomplished so far, analyzing their skin in the mirror, or starting to think about their own mortality. And, most significantly, I'm the one thinking about the fact that they're middle aged, not them.
It's just going by so damned fast is all. They keep zooming ahead, leaving a trail of outgrown toys and clothes in their wakes. As rewarding as it is to see them learning new things and discovering who they are, I think the bitter of it outweighs the sweet — barely, but decidedly. (I suppose that makes me a glass half empty sort of person. Also known as a writer.)
But not only because I miss the children / preschoolers / babies they used to be one / five / eight years ago. Mostly, it's because their non-stop forward motion is a constant reminder of mine.